Kanañ e brezhoneg (Singing in breton) is a training session on voice and language provided to the chorists.
It occures every year during automn time, in two parts :
The day is for 30€, special price for Kanomp Breizh and Kenleur members 15€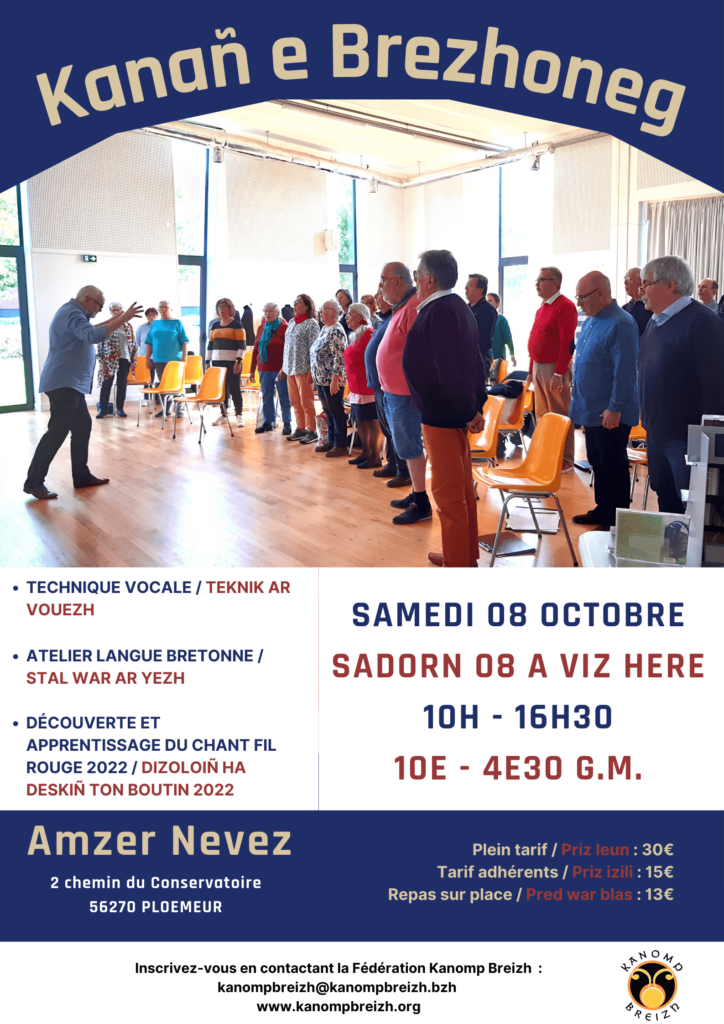 The training day will be held on October 08, 2022 at the Amzer Nevez center in Plœmeur (56).

Contact the federation at kanompbreizh@kanompbreizh.bzh to receive the registration form.